Spellings
Recognition
Well done to Bobby and Tobias who have both behaved superbly in class this week. We're very proud of you both.
We have had another lovely week in year 2, culminating in some fantastic costumes for  World Book Day.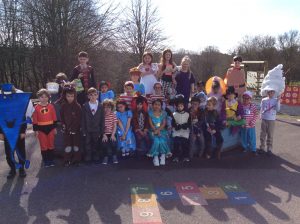 Thank you to all parents for the time they have put into helping create some really great characters.
In Science this week  the children have been creating food chains.
They quickly understood that the arrow means (is eaten by) and after a little practise were able to make some realistic food chains.
We also welcomed a DT teacher from Bushey Meads this week; who was teaching the children to make different links.