Spellings
Recognition
A big well done this week to Rafi and James. Both of these boys have behaved excellently in class all week. Well done to you both.
Note to parents:
Projects: Projects can be brought in from Friday next week ready for the children to start presenting.  If they are stuck for ideas here is the list again. Project Ideas
Pencils: I'm sure you're aware the current trends with the class seem to be counting steps, calculators and beautiful shiny pencils.  The only issue with the pencils is that while they look pretty (subjective) they're often poor pencils for children to write with. HB pencils might not always be shiny but they are the best at aiding children with their writing; therefore children will only be able to use these when writing.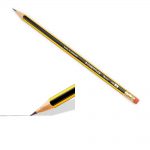 The school provides these so please don't feel you need to go out and purchase any.
Seeds: Something that would be useful for you to provide is some packs of seeds. The children will be growing plants this term and any broad bean seeds you could send in with your children would be much appreciated.
This week the children have been adding and subtracting numbers.  They started the week using Cuisenaire rods (which by the way make an excellent present for children) to add 3 digits.
Later in the week they moved onto written methods which can be used to subtract 2-digit numbers.
If parents are wondering this is how we teach 2-digit subtraction in year 2 these are the written methods.
87 – 53 = 
73 – 46 =