Class Teacher: Miss O'Sullivan
Hello everyone and welcome to our year 2 blog. We will keep you updated regularly on what we have been up to in lessons.
Friday 7th June 2019
Today the whole class competed in a class football competition.  Being a football mad class, ensured there was 100% effort put in!  There were a few tears as many children were so keen to win, but it was a good experience for all.  The winners celebrated respectfully and those that were a little disappointed were consoled, by our very kind members of the class.  A special mention and well done to Sofia and Dylan W, who were noticed being very supportive in all matches.  Here are the results!
2nd place went to…
Talya, Louis, Emma, Ashiyana, Sofia, Gaheez
1st place went to…
Ashton, Zoe, Ijhan, Dylan W, Noah, Dillon H, Dimitri
This week we have also had some visitors to the school.  Our reading, writing and maths in year 2 was moderated by some external teachers and it was a lovely chance to reflect on the learning this year.  They were very impressed with progress and the children's amazing stories at all ability levels.  It was lovely to be able to talk about all the children's hard work, effort and willingness to challenge themselves. Well done year 2!
Monday is our class trip to Affinity Water and a reminder list is being sent home today.  Please read the sheet carefully, so your child is prepared for the day.  Thank you to those that have volunteered to help out.  Next week we will also begin preparing for our class assembly and lines will be coming home for your child to practice.  Finally the final maths group will be starting next Friday.  Those children chosen will receive an email with the details.
Have a lovely weekend! 
Miss O'Sullivan
Friday 24th May 2019
What a busy week!  The whole class have completed a range of SAT assessments and I am very happy with their attitude and confidence completing these tasks.  We have also started our multiplication rock star daily challenges.  Many of the class have already achieved rock star level with x2 x5 and x10.  Those children are now trying to match this speed with division facts. When they do, they will have achieved the ultimate rock god level! This daily challenge will replace the multiplication booklets at home.  Thank you to those parents and carers that have been working hard on those facts, as it will really help prepare your child for the challenges in year 3.  Rock star certificates will start coming home after half term.
HOLIDAY HOMEWORK
From marking the maths SATs this morning many children are still finding reading the time a bit tricky.  Please spend some time over the half term helping your child revise half past, quarter to and quarter past times.  This interactive website provides a fun interactive time telling activity.  If your child is confident telling quarter to, quarter past and half past times they can also set a timer to challenge themselves. After half term we will also revise this tricky topic in class. 
www.snappymaths.com/other/measuring/time/interactive/quarterhours/quarterhoursimm/quarterhoursimm.htm
We have many lovely events to look forward to next half term on our countdown to the end of the school year.  It really has flown by and I would like to take this opportunity to thank parents and carers for their continued support.  Have a wonderful half term holiday!
Miss O'Sullivan
Friday 17th May 2019
Another great week has whizzed by! Just a few reminders for next week.  In class we will be completing our SATs papers in small groups throughout the week.  The children have all worked very hard this year and I am sure they will be able to complete them confidently.  The main point is they try their best, don't rush and persevere.  These papers will be a good snapshot at what the children can do individually and will go together with our ongoing assessments.   A quick thank you to parents and grandparents who provided lots of fruit for our smoothie making today.  The children really enjoyed preparing, tasting and making them.  I will include some photos of the fun next week. 
Have a lovely weekend!
Miss O'Sullivan
Friday 3rd May 2019
Two weeks have flown by! Talking of flight, in literacy this week we have completed our non-chronological reports all about owls.  We were inspired by our owl visitors last week and the class really enjoyed some amazing BBC clips online.  Our reports are complete, ready for some editing work next week.  Next week is a short week, so each day in literacy we will be revising our key writing skills.  Our work will be based on the story 'Traction Man is here!'. In maths we will revisit time with Miss Worger our student teacher.  I will also be working with some small groups during this time, with a focus on greater depth challenges.  In Science we have started our unit 'Animals and their habitats.'  The children organised photos into living, once living and never been alive.  I included some really tricky ones, but unfortunately I was unable to fool Ethan, who demonstrated an excellent understanding of this tricky concept.  In PE we began our athletics lessons.  We timed each other completing sprints, worked as a team in relay and developed our throwing skills.  Alec managed to throw his foam javelin the furthest this week.  Next week we will see if anyone can beat him!  In ICT we discussed different ways children and adults communicate using devices.  We began to learn about keeping ourselves safe online, especially when playing games.  I was very impressed with some members of the class, who already were very clear on the dangers of sharing private information online.  We learnt to NEVER share our name, address or school name online. 
A little reminder as there has been some confusion with reading days and books.  On the parent noticeboard are the reading days which were updated last term.  Please check you know which day your child's reading day is.  Thank you to the parents who have brought their children in early for the 2nd maths group booster lessons.  I have been very impressed with how well they have solved my challenges so far.  Adam, Xavi and Dylan were so speedy this morning!  The 3rd and final group will begin after the half term for 6 weeks.  Here are some photos from the last few weeks, including a selection of our final moving mechanism projects.
Wishing you a lovely restful bank holiday.
Miss O'Sullivan  
Week 25th-29th March
We really have had a wonderful week!  In maths the class have been naming and describing 2D+3D shapes.  Next week we will continue with shape but carry out more investigations.  In English we will begin writing our stories based on 'Jack and the Beanstalk'.  I wonder which magical settings our characters will discover?  Yesterday we had a lovely walk down to the library.  Thank you to those parents that helped escort us.  We were very lucky to hear from an author and illustrator!  Davina Bell and Allison Colpoys shared their story 'All the ways to be smart'.  The class really enjoyed the book and had the opportunity to ask some very interesting questions.  They behaved beautifully and enjoyed sharing all the ways they are smart when we returned to school.
Children can start bringing in their half term projects from Monday.  Next week in geography we will be creating some aboriginal animal art. Ruben and Noah are STILL kings of the court in tennis!  We are looking forward to some Easter activities, performing our group songs in music and completing our D+T projects.
Here are some photos from the last two weeks to share with your child.
Enjoy your weekend!
Miss O'Sullivan
Week 18th March
A fantastic week this week! So many children are aiming high with their challenges and I was particularly impressed with all the different punctuation and adverbs used in their writing tasks.  My star target stamp is nearly empty from all the successful work!  In Science the children really enjoyed learning about the life-cycle of a snake, crocodile and turtle.  We were all amazed at how long some of the snaklets were! How do they fit into those small leathery eggs?  In PE we continued with our competitive games.  Ruben and Noah so far are our kings of the court in tennis.  Unfortunately our golf competition was cancelled today and will be rescheduled soon.  
Next week in english we will begin developing and planning our own stories based on 'Jack and the Beanstalk'.  In maths we will be learning all about shape.  In Geography we will be using skype to talk to my sister 'down under'.  The children will be able to ask her questions about the similarity and differences between living in England and Australia.  In Music we will continue rehearsing our group performances and in RE we will be completing some traditional Easter arts and crafts.  What an exciting week ahead!
A few reminders
Next Thursday 28th March we will be walking to the library to meet the author Davina Bell.  
Comprehension homework will be coming home today.  You can hand it in on any day of the week, including next Friday.
There are new reading days starting on Monday.  Please see the parent noticeboard.
On Friday the 5th April children will be able to wear Easter Bonnets/hats to school.  There are lots of ideas online. 
Have a lovely weekend and I will see you bright and early on Monday.
Miss O'Sullivan
Weeks 4th March – 15th March
Two weeks have flown by!  This week we have completed our non-fiction writing all about the Titanic.  Their final work will be added to our school library for everyone to enjoy.  The whole class have really impressed me with converting time units and comparing time intervals in maths.  In Science we thought about healthy and balanced meals.  We even did a spot check on lunchboxes!  Many of the lunchboxes were balanced and the class decided healthy swaps for those that missed the criteria by one or two items.  On Thursday we welcomed a visitor from Watford School Trust.  She kindly brought along lots of props to help complete the Easter story, which we have been learning about in class.   
Next week we will start our fiction unit based on 'Jack and the Beanstalk.'  Our punctuation policeman will be patrolling the classroom and reminding children "Don't forget your fullstops!"  In maths we will move onto problem solving and share ideas on speedy strategies.  In Science we will begin learning about adult animals and their offspring.  In Geography we will be continuing to learn about Australia by finding out what we can do there on holiday. 
Thank you for all the parents that came to parents evening.  A reminder that multiplication booklets can start coming in next week and the children will be tested on their latest target.    As discussed at parents evening, next week on Friday children will be having an extra piece of weekly homework.  Please remember the comprehension work should be initially completed independently.  Then the important part is to talk through their answers and help the children edit their own work.  Have you answered the question? What is the question asking?  Can we scan for a keyword to help us find the answer?  Shall we highlight the answer in the text to help us with writing in the answer?  What would you do if you were the character?    
Wishing you a wonderful weekend.  Here are some photos from the past two week to share with your children.
Miss O'Sullivan
Week 25th February- 1st March 2019
Welcome back! The children have started the half term with lots of enthusiasm and focus.  Well done Year 2!  This week we have completed a short free-verse poem unit based on fairground rides.  The freedom provided by this unit ensured we could shine with our creativity and imagination.  So many children tried to include different length sentences, different punctuation, onomatopoeia and even similies!  I will post some next week, once I've had a chance to read them all.  In maths the children have continued working on the tricky concept of time.  With perseverance, all children have managed to grasp digital time. 
In Science this week we have started learning about food groups, in PE we have started team games and bat and ball activities.  On Wednesday the class brought in maps, photos and souvenirs from places they have visited in the world.  Thank you for helping your child to prepare this, as they really enjoyed sharing them.
Next week we will dive into division, with a particular focus on different strategies.  In English we will begin our information text unit. After a discussion in class we have decided we would like to base our writing on an event in history.  The very popular final choice was the titanic!  In music we will continue learning about different genres of music.  We will be listening to and sharing our thoughts on these different genres.  In Science we will be learning about a balanced diet, in geography we will be starting our topic on Australia and in RE we will find out what happens in the Easter story.  As part of our D+T projects 'Winding Mechanisms', each child will need to bring in a large cereal box.  Please send in a named cereal box next week.  
Finally well done to my first early morning maths group.  You bounced into class bright and early today ready to learn.  I am very lucky to have such enthusiastic learners and I look forward to seeing you next week 🙂
Here are some photos from the week.  Your child may like to share them with you.
Have a lovely weekend! Please come back sun!
Miss O'Sullivan
Week 11th February- 15th February
A week full of assessment!  You should be very proud as all the children really tried their best and had a go at some end of year 2 papers.  Having a look at them today I can see some real improvement.  I would say division is something the whole class needs revision on.  If you have time over the holidays the interactive website 'topmarks' has some fun interactive games, where your child can go over division recall.  The website 'Primary Resources' also has some division worksheets you could print off.  The inverse for x2 x3 x5 and x10 facts might be useful.  We will have a division week the second week back after half-term to go over this tricky topic.
The weather was fantastic yesterday afternoon for our class walk to St Peters Church.  Thank you to the adults that helped escort the class there safely.  Here are some photo from the trip.  Your child may like to name some of the features they have been learning in RE. 
I have also included a photo of one of our plant experiments, the upside-down plant.  The class were very excited to see that it turned itself around.  We learnt plant roots always reach down and out to find water and the stem and leaves always reach upward to find the sun.
Wishing you a fantastic half term break with your families.
Miss O'Sullivan  
Week 4th February- 8th February
I would like to begin by saying well done to all the class for some fantastic stories this week!  They have worked so hard to include all the skills we have been working on, as well as try their best when presenting.  Thanks to the parents and grandparents who managed to pop in to see their stories.  The children really value being able to share their efforts with you.  In maths this week many of the class have mastered the written column method for both addition and subtraction.  We will revisit this after half term, but will be moving onto time next week.  Next week is also assessment week.  The children will carry out a range of assessments in reading, writing, phonics and maths.  This will be a good mid-year insight into what they have retained and need to revisit.  This will also inform our discussions at parents evening.
A quick reminder that our trip to a local church is next Thursday afternoon.  Please let the office know if you can help with escorting us on the walk.
Finally after half term I will be inviting different groups of children to some morning booster lessons.  The focus will be maths and will require your child to start school at the earlier time of 8.20am.  For those children that are able to attend, these session will be held every Friday.  The groups will rotate each half term and focus on children working towards expectations, children aiming for expected by the end of the year and children that are aiming for greater depth. 
Have a lovely weekend. One week to go!!
Miss O'Sullivan 
Week 28th January – 1st February
We have had a very creative week this week and I have been impressed with all of the ideas generated in lessons.  We developed our story ideas in English, ready for our story writing next week.  If you are free to pop into school on Thursday after school, your child can share their stories with you.  In ICT we enjoyed collecting sound data from each of the classrooms.  It was very noisy in Year 3 during their recorder lesson and Year 4 during their dance lesson.  The decibels jumped up and down in Year 5, as they were following marching instructions from a policeman!  Year 6 was the quietest class and Year 1 were also working quietly.  We enjoyed discussing this data and will be putting it into a graph next week.  
In Maths next week we will be learning written methods when subtracting, in history we will be meeting Magic Grandad who will be taking us back in time to meet someone called Samuel Pepys, in science we will be learning about plants that live under water, as well as keeping an eye on our plant investigations.  Busy as ever!
Here are some photos from the week that your child can share with you.
Have a safe and happy weekend.
Miss O'Sullivan
Week 21st January- 25th January
Happy Friday!
Thank you to the 13 parents who have completed the image permission forms.  I can now begin sharing these photos on the blog.  If you have not yet completed the forms please do.  There are a few parents who do not want their child's image to be used and this is also important to know.
We have a few date updates to share.  On Thursday 14th February we will be visiting St Peter's, a local church.  On Monday 10th June we will be visiting Affinity Water, where we will be pond detectives, go on a nature safari and learn about food chains.  If you would like to help on these dates, please let the office know and we will add you to the list.
Next week in maths we will be exploring the relationship between addition and subtraction.  In literacy we will be completing a big write and thinking about what our next writing targets are. In Science we will be observing a Venus fly trap and monitoring our ongoing plant experiments. In PSHE we will be thinking about 'Different families, same love' and in history we will be generating questions for research about the fire of London.  A very busy week!
Finally next Tuesday 29th January your child can bring in a cuddly toy, as we will be beginning to develop our own stories based on 'That rabbit belongs to Emily Brown.'  The children will be acting and writing about their own cuddly toy, for example 'That hedgehog belongs to Miss O'Sullivan.'  
Here are some photos your child might want to share with you.
Have a lovely weekend!
Miss O'Sullivan
Week 14th January- 18th January
Hello all, here are a selection of the fantastic holiday projects the class created!  The year one children really enjoyed the presentations last week.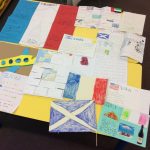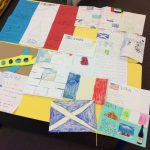 The class have been super excited about their learning this week and I think hockey is our overall favourite PE topic so far this year!  It was good to see the class enjoy some competitive games, as well as see them shakes hands after their first matches.  In literacy this week we have also really enjoyed listening to stories by the author Cressida Cowell.  As always the class have shone in their acting lesson and have been using the authors ideas to do some creative writing themselves.  Next week we will be using the story 'That rabbit belongs to Emily Brown'.  This high level text will give us opportunities to learn some new skills, which will help us make our sentences even better! In maths it has been nice to have a break from number and focus on sorting, collecting and presenting information in different ways.  This links nicely with our ICT topic and we have been using a website called J2Data-J2e.  Your child may want to show you, as you can collect and present information in lots of different ways. In science we are beginning some experiments using plants.  If you have any small plastic pots/old large pots, that we could use outside our classroom, please let me know at the door.  It would be nice to set some experiments in and out of the classroom for the class to observe.  Next week in maths we will begin learning about written addition methods, continue looking at paintings and artefacts in history and learn some more songs!  'Some sing it HIGH! Some sing it LOW!
Here are a few of our displays this half term. 
Enjoy your weekend!
Miss O'Sullivan
Week 8th January-11th January
Wishing you all a happy new year!  This week the children have returned well-rested and have settled back into class routines really well.  In maths this week we have shown a good understanding of fractions.  We have focused on trying to understand the different parts of a fraction and explore the different sizes.  Some of us even started matching equivalent fractions!  In English we completed a short poetry unit on shape poems.  The children enjoyed playing with alliteration, as well as researching animal facts to include in their poems.  We started our plant topic in science, our branching database unit in ICT and even managed to squeeze in some artwork for our class hall display.  Don't forget to have a look on parents evening!
Next week we will begin our author study looking at a range of stories written by Cressida Cowell.  In maths we will be starting statistics and the children are very excited to begin our history topic, 'The great fire of London 1666'.
A few reminders this week
Only four children have returned their multiplication booklets and have been tested on their autumn 2 multiplication target.  Please have a hunt around and bring these in next week.
In PE we have started our hockey unit.  Please ensure your child has a suitable outdoor kit and trainers that fit!  We will aim to go outside as much as possible, unless it is too cold.
Spring show and tell dates are on the classroom notice board.  Please check the dates, so your child knows when their day is.
If you haven't already, please complete the image consent form and return it to the office.  It would be lovely to share photos again on the blog, but we must have the updated permission.
I look forward to seeing you all next week!
Miss O'Sullivan 
Week 10th December- 14th December
I just wanted to congratulate year 2 on leading a very successful Christmas performance!  All the children involved loved rehearsing and are very proud of themselves.  Thank-you for helping with line learning and the costumes, which helped the children perform with confidence.  We are heading into our final week of the term.  Next week we will be completing and publishing our own versions of 'An ordinary school day'.  We will complete a few assessments in maths, to see how much we have remembered from the term and finish of some of our other projects.  These will be added to our learning journeys, which are already filling up nicely!
Have a restful weekend.
Miss O'Sullivan
Week 19th November- 6th December.
Wow three weeks have whizzed past!  Firstly I'd like to thank all the children that represented our school for our KS1 archery competition.  We tried our best, but came third and fourth.  The children were great sports and still loved receiving their certificates for taking part.  It was lovely to see so many parents for open door.  I think the parents who were able to pop in were impressed with amount of the different work and topics we have already completed this term.  The Christmas performance is coming along nicely and we are looking forward to our dress rehearsal and main shows next week. Thank you for organising all the costumes and helping your children learn their lines.
In literacy we have started our new story unit based on the book 'An ordinary school day'.  The children have enjoyed doing some creative lessons based on the book, as well as revisiting our key learning skills for year 2.  On Wednesday we had a break from the ordinary and an extraordinary supply teacher did some extraordinary lessons with the class.  I was happy Wednesday afternoon to return to a tidy classroom and all the children in one piece.  I'm sure the children will be happy to explain their extraordinary morning to you at home.  Next week we will be planning our own stories based on our extraordinary morning and I look forward to reading them to find out what really happened while I was away!
In maths we have been revising addition and subtraction strategies.  Next week we will be trying to apply this to money problems, including speedy strategies for finding change.  In geography we have been learning about maps and their features.  We will be creating our own maps in the next two week, which will be on display in class.  The children have loved learning about exercise and healthy living in science.  We enjoyed looking at a model of the brain, heart and lungs.  Some of us were surprised to see what shape our hearts actually are! We learnt what happens to these organs when we exercise.  In ICT we have continued to look at algorithms and explore how to program simple characters using a variety of apps.  The class have begun their puppet project in D+T. This week they have learnt two types of stitch and will soon be designing their own king, queen, prince, knight or princess.  Googly eyes at the ready! Thanks again for your contributions.
Wishing your an extraordinary long weekend.
Miss O'Sullivan
Week 6th November- 16th November
Nearly two weeks back from half term and it is full steam ahead in year 2.  Last week our hardwork paid off with a fantastic remembrance assembly.  Our artwork and singing really were a great success! This week we have had a special focus on anti-bullying.  I was very impressed that many of the class already knew the difference between bullying behaviour and someone being unkind.  In class we discussed good and bad ways to deal with bullying.  We also thought carefully about the damage bullying can cause, when we watched a video of a young girl sharing her feelings about being bullied.  We decided as a class we are very lucky because we always have such nice things to say to eachother.  We have displayed these in our class and are feeling very happy and positive after sharing our kind words.
Tomorrow eight children from our class will compete in our archery competition at Merry Hill primary school.  I will update the blog on how we get on next week.  Fingers crossed we will be able to match or improve on last year, where we placed 2nd! 
The Christmas performance is approaching and tomorrow you will find your child has their lines.  They will also have a costume explanation, although I know some very organised parents and grandparents are already getting things ready.  Please let me know if you have any questions about what has been sent home. 
Next week the much anticipated Windsor Castle trip is finally here! I will send a reminder home on Monday explaining what to bring. If your child suffers from travel sickness please let me know at the classroom door on Monday.  As part of our english topic 'recounts' you are welcome to visit our class after school next Thursday.  The children will be able to share their recounts and photos from the day.  These will be added to your child's learning journey, so don't worry if you can't pop in.
Have a good weekend.
Miss O'Sullivan
Week 8th October- 19th October
Half term is just around the corner and I just can't quite believe how much work we have covered already!  In literacy we wrote and published our spooky list poems, in maths we've been mad about measures.  Well done to Noah who jumped his way to the class record for a standing jump!  In RE we had a visitor from Year 5, who gave a very interesting talk all about their Muslim faith.  In science we have been finding out how rubber is made.  We were surprise to find out there is such a thing as a rubber tree!  Today ten children took on the challenge of the first sports competition this year.  They kept going and the coaches were very impressed with their effort, especially considering it was a new sport to most of them.  We placed 2nd and 4th!
Well done…
Megan- For staying positive even when her team were loosing.
Gracie-Mae- Showing great natural ability in a new sport.
Talya- For great defense in goal.
Harvey- Super passing, a great team player!
Zoe- A fighting spirit and standing in for someone else.
Isaac- For saving so many goals!
Dolly- For hard-work up and down the pitch.
Louis- A nervous start but you soon were flying!
Ijahn- Showing a quiet determination throughout.
Casper- For playing every position throughout all the matches. Super fitness!
Next week we have a few extra jobs to get through as well as parents evening.
Homework projects will be shown thorough the week.  I have left a longer slot on Friday morning for those that are aiming for that deadline, but if your child is ready to present their work, we can begin sharing them from Monday.
It is assessment week next week.  Children will be carrying out a range of reading, writing and maths tasks to help set new targets.  These autumn targets will be shared with you at parents evening.
As it is assessment week reading books will only be changed in the afternoons.  Children will still be heard as part of guided reading on Monday and Tuesday.
Please send your multiplication booklets in everyday.  During the afternoons, children will be tested on their bronze, silver or gold target.  Remember if you have worked past your challenge, just attach a note to say and we will ensure your child gets the chance to be tested on that challenge.   
Hopefully we will get through everything and be well and truly ready for a rest!  May I take this opportunity to say well done to all the children, as they are working really hard in class.
Have a lovely weekend!
Miss O'Sullivan
Week 24th September- 5th October
Another two weeks have passed already!  As usual we have been working hard and I have been pleased to see lots of children making connections between lessons.  This is something the children began in year 1 and still enjoy doing.  We have completed our traditional tales unit.  We have begun publishing our stories ready to share with year 1 pupils.  This week we have started our new poetry unit.  We are working towards our spooky list poems, which we are very excited about.  On Wednesday I attended a fantastic year 2 maths reasoning course.  I'm looking forward to implementing some new weekly characters in class.  They will encourage the children to think in more depth about the number system, which will really support their mastery level work.  In Science we struggled with last week WALT, so revisited this week.  The class matched objects with the material they are made from and thought about why their properties made them suitable.  We did however find it easier to express why certain objects made from particular material would be silly.  We explored ice pencils and tried on a chocolate shoe.
Here are some photos of the last two weeks.  If you have the time, share them with your child and they can explain what they are all about! 
Have a lovely weekend!
Miss O'Sullivan
Week 10th-21st September
Welcome to Year 2's blog! It has been a wonderful few weeks getting to know the children and I am very pleased to see how confident they are to challenge themselves.  I think we are going to have a great year!
In literacy we have started our first unit based on traditional stories. We have been covering many new skills, which will help when writing our own versions of 'The three little pigs'.  We are working hard to improve our understanding of new vocabulary.  We have started thinking about using speech marks and alternative words for said.  We have also begun to start working on improving our handwriting.  In maths we've covered a variety of number-based tasks to see what we can remember from year one.  There has been a big focus this week on becoming more independent, by collecting our own resources and equipment for lessons. Everyone is making a super effort, well done!
Well done again to Alec and Gracie-Mae for achieving our first pearl award for great focus in dance.  I have been looking carefully for this week's Tropez award.  It has been a difficult task to choose only two helpful, brave and kind students.  
Finally, I would like to mention how impressed I was to see so many children putting themselves forward for year 2's class representative.  It was a very close class vote, but congratulations to Alec and Emma.  These children will meet with Mr Harper and the other class representatives to share year 2's ideas and questions.  They will also have time to feedback information to the class regarding what decisions have been made to help improve our school.
Our first class trip is to Windsor Castle on the 20th November.   We need two more adult helpers for the trip.  If you would like to help out, please let me know at the classroom door next week.   
Here are a few photos of what we have been getting up to in class.  Please share these with your children and they can tell you what they are all about!
Have a lovely weekend and I will see you Monday!
Miss O'Sullivan
__________________________________________________________________________________________________________
LAST YEAR
Week 2nd July
We have made lots of progress this week, particularly in maths. Learning how to write amounts in pounds and pence. e.g. 30p = £0.30 and 3p = £0.03, while also learning how to add amounts of money using a column method. (There are lots of other; sometimes more efficient methods of adding).  As well as this we have been learning to read digital time, learning how in the afternoon and evening digital time requires us to read from 13:00 all the way through 23:00 and 0:00. Not that we would ever be up that late!
When we have not been working with numbers and clocks we also sung beautifully with Miss O'Sullivan on Thursday afternoon. We were particularity wonderful singing 'This Is Me' from the Greatest Showman. Which even had Mr Parnell humming along in the PPA room next door. 
Week 25th June
On Monday we took advantage of the glorious weather and got out onto the field to play some cricket. We were practising our fielding and batting by seeing how many runs we could get before the fielding team retrieved all the balls back to the wicket. 
However the highlight of our week was certainly our trip to Affinity Water on Tuesday, Did you know the average person in the U.K. uses 150 litres of water a day? While we were there we learnt about classifying animals, food chains and different habitats. It really was a fantastic day. Thank you to all the parents who offered up their time to accompany us. 
Week 18th June
This week has been sports week, we have been completing a range of activities; from naming bones in the human body in Science, to throwing javelins as far as we can during sports morning. 
Whatever the activity has been, the most important thing is that we have shown sportsmanship, worked as a team and had fun.
Week 11th June
We are in world cup fever this week; using the World Cup to help us with our geography skills. We started by looking at the different flags that can be seen at the competition and matched them to the countries.  How many can you name?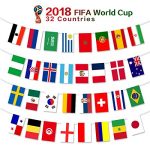 We have also been learning about the continents of the world and each morning have been exploring which continent different countries are located in. 
Week 5th June 
What a bouncing day we have had today (Friday) raising money for our school. We were sponsored for bouncing on the bouncy castle for 5 minutes.  We'd like to say a big thank you to everyone who sponsored us.
Also this week we have been carrying out some maths activities (maths week).  Our favourite game was multiplying the 2 numbers we rolled on a dice together. The answer would be the number of squares we had to draw around. Who ever had the most squares at the end was the winner! Perhaps this is something you would like to try at home. 
Week 21st May
This week we have been presenting our summer term projects to the class. Mr Parnell thought we all spoke fantastically and was really proud of us for all the effort we have put into them over the last few weeks.
Week 14th May
This week in Computing, we have been using software to represent how many mini-beasts we found in the nature reserve.
To begin with we thought using excel would be really complicated but once we had finished inserting our data it was great fun producing different graphs and charts. 
Week 7th May
This week we have been reading Anthony Browne books in class. We have loved  comparing them with each other and explaining why we prefer one to another. 
On Thursday some of us visited Merry Hill school to take part in a football tournament…. and we WON! We played fantastically as a team and represented the school brilliantly. Our teachers are all really proud of us. 
Week 30th April
This week in PSHE we have been sharing our opinions and discussing different topics.
We discussed the good and bad points of wearing school uniforms, keeping animals in zoos and playing computer games.  We were fantastic at listening to other peoples ideas and presenting our opinions to the class.
Week 23rd March
After finishing our clay models we have been evaluating them this week. We discussed why some parts might have fallen off. We realised that loose pieces don't stick well to the models and easily fell off, for example a lot of spikes from our hedgehogs didn't make it. 
Because clay is a natural material we then decided to put our models into the outdoors (putting them back with nature). But don't worry, we each made two models and have kept one to show our parents. 
Week 16th March
This week in art we have been using clay to sculpt natural objects. We used a range of techniques, such as rolling, pinching, moulding and carving, to sculpt the clay into a new creation.
Week 26th March
This week in Science we investigated how far a toy
would travel on different surfaces.
We discovered that the car travelled furthest on wood and plastic because they are smooth materials and the shortest distance on grass because this was the roughest surface.
Also this week we have been building winding mechanisms in DT. 
Week 19th March
This week in Computing we have been writing and inputting algorithms. 
We programmed the avatar to complete different actions when the Ipad was either touched to shook.
Week 12th March 
This week in Maths we have been working on patterns and sequences. To begin with we had to find the next shapes in a sequence and once complete we were able to make some fantastic shape sequences of our own.   
 Week 5th March
This week we celebrated World Book Day. How amazing we look in our costumes!
Week 26th February
This week in science we have been continuing to investigate what happens when different materials are heated. Our investigation this week was on what affect heat would have on a crayon. Some of us predicted it would burn, whereas others thought that it would melt.  After we completed our experiment we discovered that heat can melt a crayon and turn it into a liquid! Once it cools again it freezes and changes state again back into a solid.  
This is something we could try again at home using a hairdryer.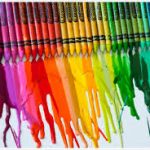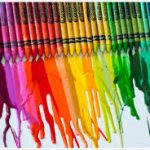 Week 19th February
This week we have been cooking. We were able to travel to  Bushey Meads where we baked cheese straws. Mixing all the ingredients together was great fun and they tasted delicious. 
Week 5th February
This week we have been showing our half term projects. These included an infinity cube, a giraffe presentation and a list of London bus routes and facts. 
In science we have been looking at how materials change when they are heated. We predicted what would happen to ice, and after investigating, concluded that heat makes ice change from a solid to a liquid. 
Week 29th January
Last Friday in art we made natural sculptures. We used natural objects such as leaves, sticks stones and flowers to build our creations.
This week in science we have been investigating whether or not materials are waterproof. First we used an elastic band to tie different materials around the top of a cup before pouring water onto it. 
If the water didn't go through we knew it was waterproof.  What a lot of fun we had experimenting!
Week 22nd January
In P.E this week we have been putting together a dance routine. After learning the routine, which included dancing with a partner, we split into 3 groups to perform to the rest of the class. What fun we had dancing to the music!
In R.E we looked at features of a church and designed stain glass windows. We always love a reason to bring out the felt tips pens.
Week 15th January
This week we have been writing different sentence types in English.
Statements, commands, questions and exclamation sentences. We used Cinderella as inspiration. Cinderella was getting ready to go to the party. Brush your hair Cinderella. Why aren't you ready to go Cinderella? What a beautiful dress you have on Cinderella!
We thought that exclamation sentences were the trickiest until we realised they always have to start with How or What.  
Let's
Week 8th January
In maths this week we have been finding numbers by reading clues about their properties.
For example.
I am in the x5 table, I am greater than 30 (>30) and less than 45 (<45), I am odd. What am I?
We have also been sharing some of our Autumn term homework projects.
They included trips to museums, healthy eating plans and exercise regimes.
Mr Parnell is also delighted to be back with us.
Week 30th October
This week we having been working on our grammar. We worked in small groups sorting words into adjectives, nouns and verbs. Some of us were even able to recognise adverbs. What a brilliant class we are!
In maths we have started to work on mass. We have been practising weighing objects and reading different scales. Next we will try to choose appropriate measuring tools. Deciding what we need to use to measure, liquids, distance and weight.
Week 16th October
This week we presented our Autumn 1 home learning projects. We have been working on these since the start of term and couldn't wait  to show them off. 
Week 9th October
This week we were matching different religions with their symbols. 
We also used a collage technique to decorate them.
Week 2nd October 2017
This week we have been learning about different types of poems and rhyming words. On Wednesday we performed our favourite poems to  our classmates.
On Friday we raised money for the charity Red, White and Blue. We had a lot of fun in our coloured clothes and enjoyed being able to support our armed forces.
 Week 25th September 2017
This week we have been investigating plants and what seeds need to grow. To do this we have each planted a seed. Over the next few  weeks we will keep track of the seeds and find out what happens to them…
Week 18th September 2017
This week we have been catching and throwing during our P.E lessons.
In maths we have been adding 2-digit numbers by adding together the 10's and 1's columns. We started on sums such as 23 + 23 = ? But now we enjoy using reasons skills to solve problems such as 34 + ? = 56 and 35 = ? +14