Hello and welcome to our virtual recognition post. Each we week will pick three pieces of work we would like to congratulate the children on and show everybody what we've all been up to in our remote learning.
This  week we have chosen:
Thelma's story map of 'The Three Little Pigs' which is fantastic and she has remembered the different parts of the story and included lots of details. Well done Thelma!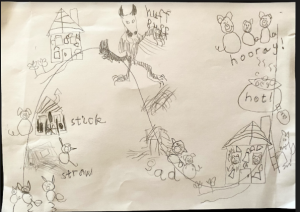 Liam as he has made a giant model of one of the house belonging to 'The Three Little Pigs' which is super. Liam added the pigs and wolf to his house and gave them a fantastic rainbow door. Well done Liam!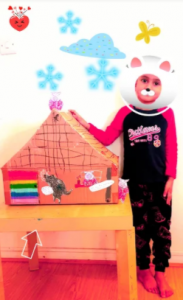 Casey made a model of the brick house that the third pig lived in which is excellent. Casey used a mosaic to make the brick work and added one of the pigs. Well done Casey!