We have had another great week of home learning. We worked especially hard on our setting descriptions in English.
Recognition board:
Teddy wrote a wonderful setting description using lots of adjectives and a brilliant simile!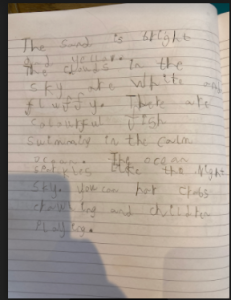 Blake also wrote a brilliant setting description. He used lots of wonderful adjectives and created a wonderful image in his writing.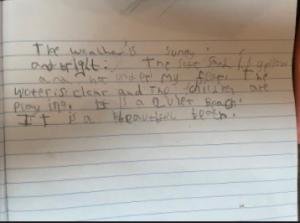 Toby has been working incredibly hard on his phonics this week and has understood all our new tricky sounds.