Recognition wall:
We have done some brilliant home learning this week. I am especially impressed with these pieces of work…
Mila did an amazing painting of a steam train for our Art lesson. Well done Mila!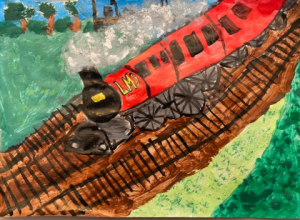 Georgia has been working extra hard on her English this week. What brilliant poem ideas!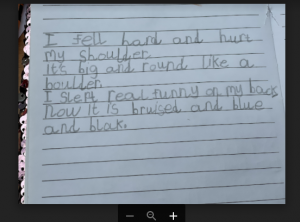 Jesse has been very focused and hard working in our Maths lessons this week. Great work Jesse!