We have had a very exciting week in Year 1 this week!
On Monday we received 10 eggs in an incubator. We guessed what might be inside the eggs; maybe a reptile, bird or amphibian! We were very excited to see which one would hatch first.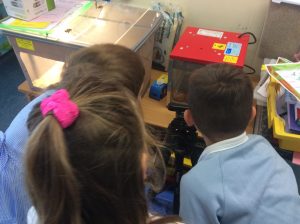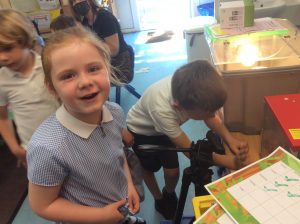 When we came into school on Wednesday our first eggs had hatched! We watched more hatch throughout the day and wrote up posters on how to care for out chicks now they were out. We also wrote poems describing our fluffy, friendly chicks.
Throughout the week our chicks grew fluffier and bigger. We were all able to hold them. We drew pictures of what we predicted out chicks would look like next week.