All of year 1 have worked incredibly hard in class this week!
In English we have been using our imaginations to pretend that we live on an island. We did some brilliant drama out on the field and wrote up some great recounts based on this. Here is the writing Madeleine, Mila and Levi did: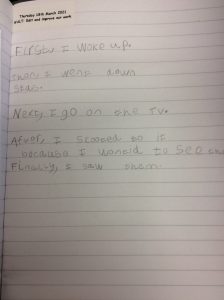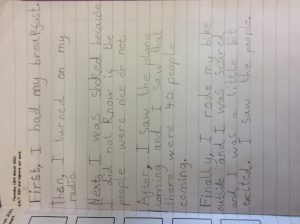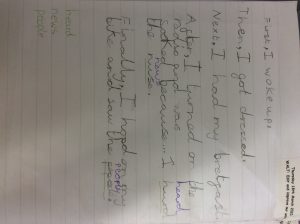 In Maths we have been working on finding the difference. We focussed on presenting our work neatly and clearly in our books, it looked amazing!
We have also been learning about the Wright brothers and the history of flight, we discussed the different important events and made a timeline of them.
The children on our recognition board this week, for their incredibly hard work, are: Ellie, Leon, Chase, Alfie, Betsy and Teddy.