Well done year 1 for another great week. I was especially impressed with all your brilliant poems and your maths reasoning work!
Well done to these people for extra brilliant work: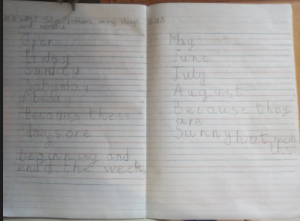 Leon did some brilliant maths reasoning.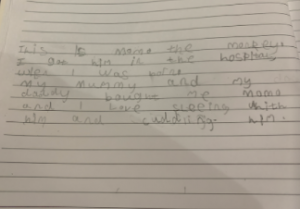 This is Taylor's lovely piece of English writing.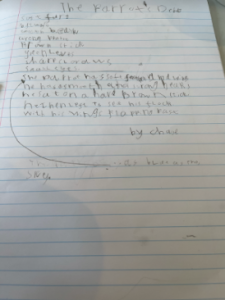 Chase wrote an amazing poem called 'The Parrot's Debut'.
Here it is written up:
The Parrot's Debut
The parrot has soft feathers and wings,
As blue as the sky.
His beak is smooth and strong.
He sat on a hard brown stick.
He then left to see his flock,
With his wings flapping fast.