It was wonderful to see everyone well rested and ready to get back into our routines after a lovely half term.
This week, we celebrated International Week in school. Each year group chose a country and completed lots of interesting projects. In Year 1, we focused on the African continent and investigated Tanzania. We completed many wonderful projects based on Tanzania such as an African safari sunset, an African necklace, a straw hut and patterned collages. We were very lucky to have our very own guest speaker come in talk to us about her Tanzanian heritage. Mrs Shah shared her wonderful experiences and knowledge about what life is like in Tanzania and why we should take it upon ourselves to visit such a wonderful place.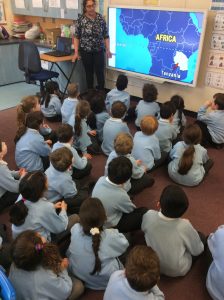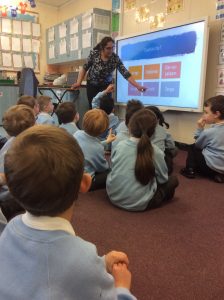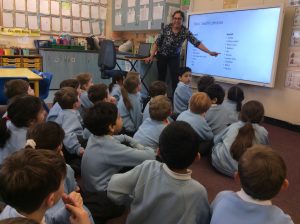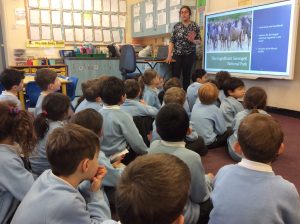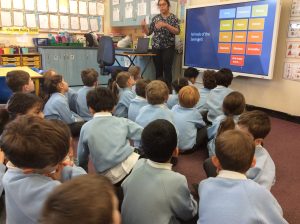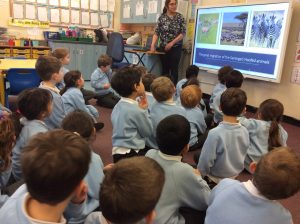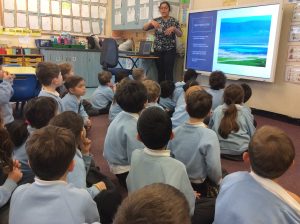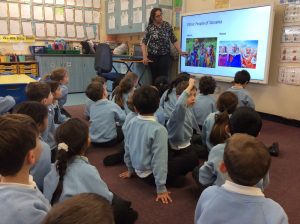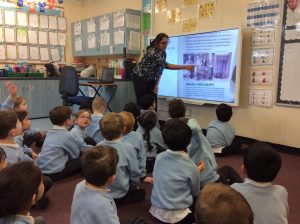 We were thrilled to find out the animal safari parks in Tanzania. Ms Burbage shared her experience of her trip to the Serengeti. The pictures of the wildlife she took inspired us to do a safari sunset painting. We were intrigued by the African canvases, lanterns and a pair of decorative ostriche eggs that Ms Burbage brought in.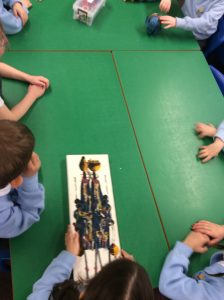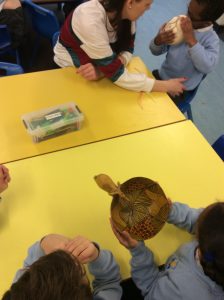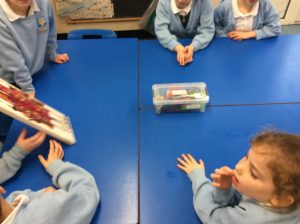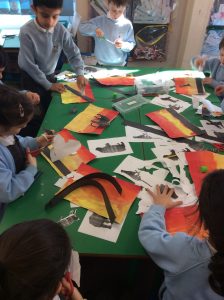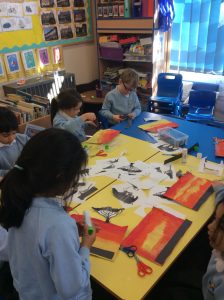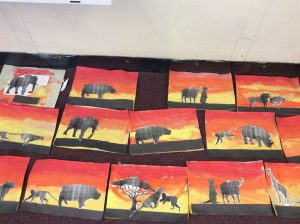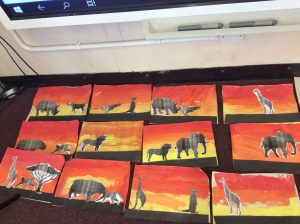 We admired the intricate bead patterns on the African necklaces and we made our own pieces.