We had a pleasant week winding down for our well earned half term. One of our highlights this week was an 'eggciting' investigation. Miss Burbage brought us in more mysterious egg shells from a farm she visited and we were eager to discuss. They generated lots of interesting questions and observations. In our learning teams we recorded our;  inquiries, facts, observations as well as our own opinions.
We were thrilled to find the largest egg shell belonged to a Rhea (similar to an ostrich!) and we marveled at the notion of the goose, turkey and duck egg. Can you guess which egg shell belonged to which bird below??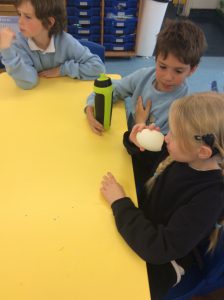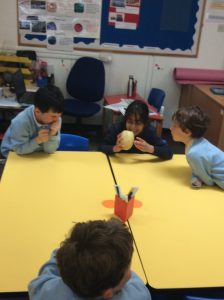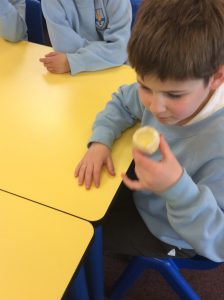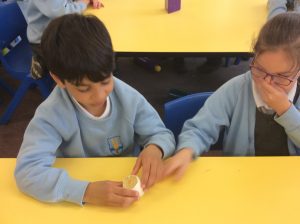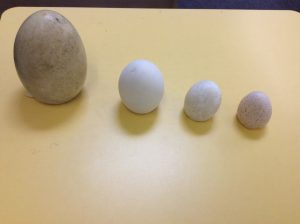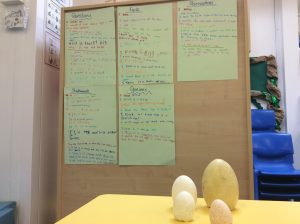 In art, we explored lots of different types of textiles and we got our creative juices flowing by creating our own textile people portraits.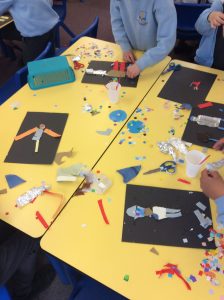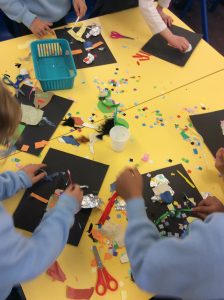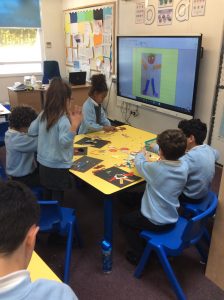 In science, we learned about seed dispersal and we thoroughly enjoyed observing the little dandelion seeds floating around our nature reserve. We were very intrigued to find out about how seeds spread in lots of different ways. We saw for ourselves how the dandelion seeds are perfectly formed to float and glide in the gentle breeze and we enjoyed learning how some seeds catch a ride from lots of animals!