Good afternoon year 3!
This week in PSHE we have talked about how amazing each of us is and about our unique abilities and we have practiced appreciating each other by writing a little anonymous note.
In science the children have played the game "Escape the Cave" in 5 teams, finding clues by answering questions like:
Sorting rocks into natural and man-made
Types of natural rocks
Steps of how a fossil is formed
What is soil made out from
Properties of different soils
Congratulations to table 5 (Ruben, Calum, Casper, Dimitri, Jonah and Adam) who finished first and got all the answers correct!
In music children have written their own music sheets. Here are some examples: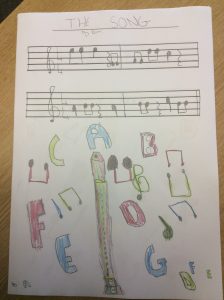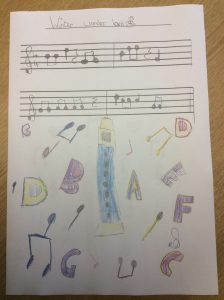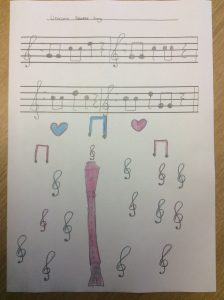 There is also a display in the dining hall with some of their amazing work. Well done!!!
Spellings:Handwriting – Continuous Cursive
For each word find two synonyms and write the in your book.
Have a lovely half term and come back refreshed and ready to learn some exciting things about my home country, Romania (the first week back)!
Mrs. Mocanu