Good afternoon everyone!
Last week we enjoyed looking at 'The Eagle' poem by Alfred Lord Tennyson and the children have written their own acrostic poems about the amazing characteristics of an eagle. They have also completed an art work, making a collage using sugar paper and newspaper. Here are some examples: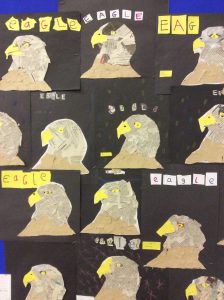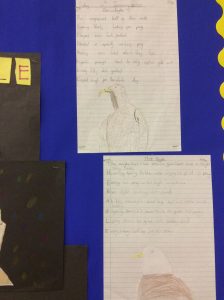 Also we have studied 2D shapes  and children have practised finding the perimeter of a shape using sticks and squared paper.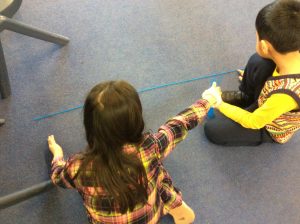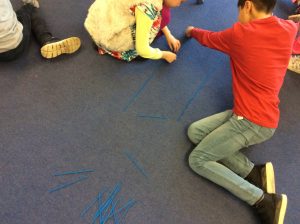 Spellings for next week (to be written straight in the books)
Handwriting Practice – Continuous Cursive
English: Imagine you are inventing a special machine that does the homework for you.  Explain what does it look like and how does it work using your imagination and humor.
Ext. Draw a diagram and label it.
Enjoy the weekend!
Mrs. Mocanu