Hello Year 4,
Congratulations, you have completed your first week of Spring 2 home learning and bubble learning! Well done,  we are proud of you for rising to the challenge 🙂 and we will soon be learning here at school together.
We have enjoyed watching your amazing persuasive videos! We were persuaded by your compelling arguments and were very impressed with your persuasive techniques.
As every week, it is difficult to choose only a few pieces of work to recognise. We were especially impressed by these pieces of work:
Here are Casper's maths challenges. well done for using both sentences and base-10 representations to support your answers 🙂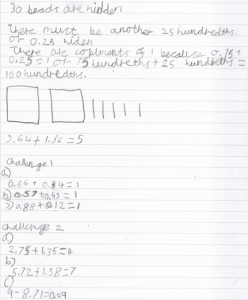 And here is Talya's PSHE task, well done!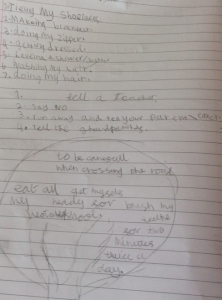 Remember there is also a special mention in the newsletter for those who have made it to the Achievement Book this week  and even some fantastic pieces of work from all year groups.
Well done Year 4 for completing Spring 2 Week 1 of remote learning and bubble learning, it makes us proud to see your top effort and resilience. Only one more week before we can all be back in the classroom!
Have a lovely weekend,
Miss Abeledo and Miss FitzGerald.