Good morning Year 4!
We have started our new topic in literacy which is free verse poetry and identifying the features. We will be developing the skills needed to successfully write one next week. In maths we are recapping the formal method for addition and subtraction, discussing the regrouping that is taking place. Next week we will be counting in multiples, along with recalling multiplication and division facts.
We have planned posts for the blog about books that we have enjoyed reading. Here are some examples (more will be uploaded in future blogs):
Book Football By Olly & Noah
Hooey Higgins and the award of Awesomeness By Emma Dodson.
Today I read Hooey Higgins and the award of Awesomeness. It was Amazing as it says in the title! I rate it 5/5 that's how good it was. The book is about two boys named Hooey Higgins and Will. They both set up a competition about Awesomeness and Football Skills. Whoever wins get a chocolate bar. Will really wanted to win. He didn't win the football competition but he won a competition about cooking.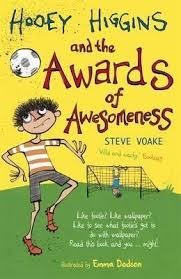 We recommend this book for people under the age 10.
BRILLIANT BOOKS FOR CHILDREN by Isaac
Harry Potter and the chamber of secrets
Harry potter is a very popular character. These books are very interesting.
I give the book 5\5 rating. The author is J.K  Rowling. I love these books I recommend reading them because they are very inspiring. You're a wizard Harry. I enjoyed it because it was interesting and exiting. The moral of the story is to never go near snakes. In this book there is a big snake called a basalisk and it can be controlled by Tom Riddle [lord Voldemort.] I would encourage others to read it because its exiting and interesting and delightful.
It is a very good book because Harry Potter is amazing.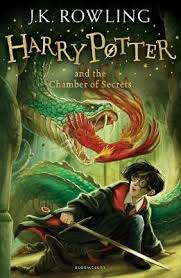 THE LAND OF BOOKS by Dillon and Rahavi
Book : Beast of Buckingham palace
This brilliant book has loads of good parts it has characters like the king and queen and a weak little boy named Alfred and his nanny.  It is a really good book I rate it a 4/5, because I have read better books  .An evil man takes some of the kings blood to make a live griffin. The author is a famous and his name is David Walliams he is really clever when writing books .Alfred and the Queen try to stop the evil man from destroying the kingdom the book includes some scary parts and happy parts Alfred is really kind and friendly  ,but I really like the book! I recommend for you to read it too! Me and my sister read it together and she enjoyed it too! My favorite part was when Alfred and the queen his mum won and saved England! My worst part is when England was on FIRE and everthing burnt down,but luckily they saved the day! Sadly the king got ill and died .
The beast in the story is the griffin but in the end they kill the griffin. It's a bit sad and a bit of a happy story my favorite character is Alfred because he is the main character and he is really kind and friendly my worst character is the evil man who makes the fire happen so he is king and makes everyone run away by creating the live griffin attack everyone and scare them so then the proper king will run away! I enjoyed the book because it was really EXITING and MAGICAL I enjoyed reading it because I love reading ! I liked it lots and it was really fun to read and my sister read all of it too, She said it was amazing too!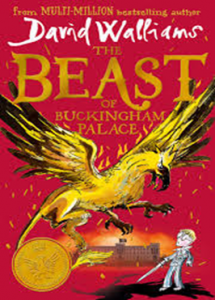 MAGIC READING REVIEWS by Zoe and Callum
Demon dentist is a amazing book a boy hates the dentist and never goes.A new dentist goes to town and goes to schools.  The boy has to go to the dentist but there is something  unusual about this dentist.When kids go to the dentist she does something different.The boy lives with his father and they are both very poor. I rate this book a 4 out of 5 stars because it was a great exiting book but it could have had more work.The moral of the story is some people aren't who they say they are. I like this book because its adventurous and exiting. I encourage others to read it.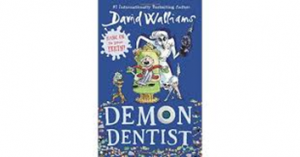 We hope you enjoyed the sample of reviews shared. Enjoy the rest of the week!