Hello Year 4 and well done for completing your second week of home learning, you should be really proud of yourselves – we definitely are! We are enjoying looking through the work that you have submitted, so please do continue to upload it to the google classroom for us. Not to forget those of you working in our KS2 bubble, who are also working hard.
Also thank you parents for your support and perseverance as we continue to journey through this world of remote learning.
We are moving our 'Recognition of your super work' to the blog from now on.
This week we would like to share the work of: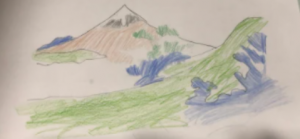 Zoe completed a lovely sketch looking closely at the work of Hokusai.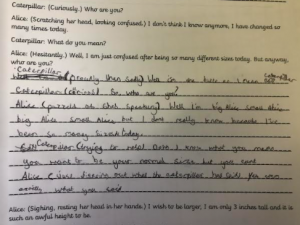 Isabella worked really hard on her playscript this week. Creating an imaginative conversation between the two characters and using plenty of stage directions – well done!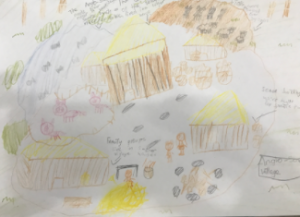 Melisa created a colourful Anglo Saxon village with labels.
Also well done to Dillon for a high standard of presentation in all of the work completed!
There will be 2 names in the newsletter also today. Again, we appreciate all of the work that is submitted and look forward to seeing what we receive next week.
I hope you have a lovely weekend and have a good rest, it's well deserved after all the work completed.
Miss FitzGerald and Miss Abeledo