Good morning!
This week the children have been busy rehearsing for the Christmas show,  it will look quite different this year but we aim to make it as special as ever. We have posted the song lyrics on google classroom.
We have started learning about 'riddles' in literacy with a Christmas/winter theme, tomorrow we will publish them. In maths this week we will have been continuing to learn to divide/multiply by 10/100. We will start to convert between different units of measure and this topic will take us through to next week.
Here are some of the newspaper reports that we published last week. The children reported on the House Captain elections earlier this year.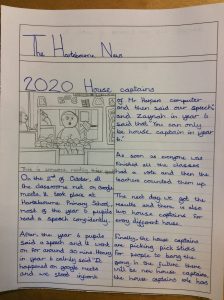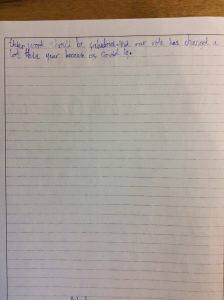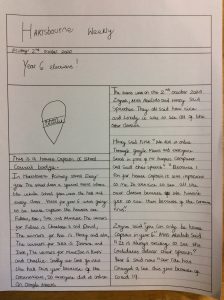 We started to explore linkages and levers in D&T last week. The children created a waving hand that moves when the lever is pulled.