Hello Year 4 and happy Friday!
We have really enjoyed reading the work you have uploaded this week from the diary entry about visiting the cave of Mr. Tumnus to your great escape from boarding school – there were some very creative escapes! You have been working really hard and we are really proud of you all, well done. Please do keep submitting work to us, we look at everything we receive.
It was really tricky to choose as there have been so many super pieces of work, but here are a few that we would like to share this week and recognise.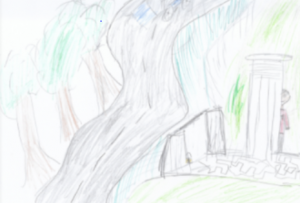 Casper's drawing from the text The Butterfly Lion. He has looked really closely at the descriptions in the book.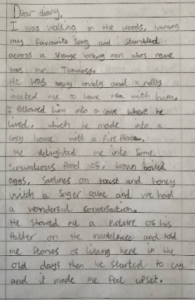 Oliver's super diary entry about entering the cave of Mr Tumnus.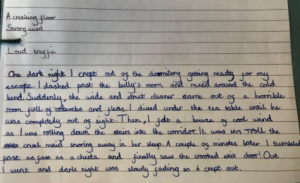 Emma's exciting escape from boarding school.
There will be 2 names in the newsletter this week also.
Again well done Year 4 for completing your third week of remote learning, you are doing a fantastic job. Now, it is nearly the weekend so time for you to relax and unwind – you definitely deserve it!
Have a lovely weekend,
Miss FitzGerald and Miss Abeledo.