Hello Year 4,
Well done for another great week!
This week we have worked hard while exploring Stories with a moral. We have learned more about descriptive language through adjectives and  expanded noun phrases. Next week, we will continue exploring Stories with a theme using conjunctions to link sentences (time, cause and place conjunctions) This will enable us to write using a variety of longer sentences.
This week, we have learned to interpret data, particularly time and distance line graphs. Next week, we will learn all about Roman Numerals. We will build on our previous knowledge and learn how to write more complex numbers using Roman Numerals. We will also learn about their historical importance and uses nowadays.
We wanted to share with you some examples of work we have done this week and how we felt while learning: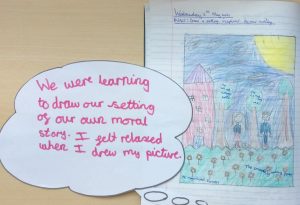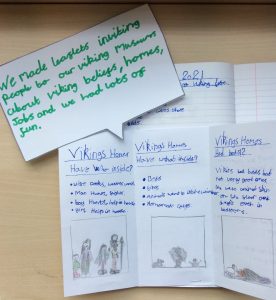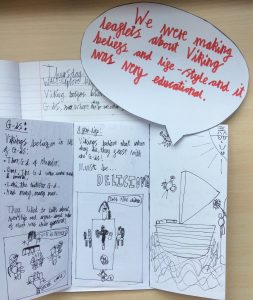 We are particularly proud of our History lesson this week, we were delighted to see the children engage with enthusiasm and concentration to produce fantastic leaflets. We want to visit your museums, we are sold!
And wish you a relaxing weekend despite the not so good weather headed our way.
Miss Abeledo