Hello Year 4,
Time truly flies! We are just one week away from a well deserved half term holiday!
This week we have planned, drafted, edited and published our Stories with a Moral. We have come up with fantastic real life inspired stories and our own morals. Next week, we will share our stories with the class and we will ask them to guess the moral for each story!
This week, we have learnt about angles and we began looking at properties of triangles. Next week, we will learn more about properties of triangles and we will use Maths vocabulary to describe and compare different types of triangles.
This week, we celebrated Wellbeing Wednesday by discussing and trying different ways to unwind and really pause to take care of ourselves. Children were enthusiastic and expressed their feelings, they also showed respect towards different opinions and it felt great to have a great day! Here are some thoughts about our 'Gardening' and our 'Top qualities flowers' sessions: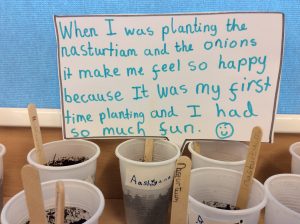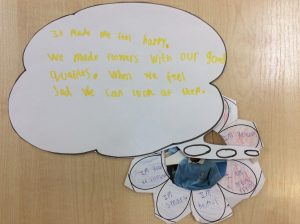 We wish you could have been here to hear the sensational instrumental music session and our lovely musical singing happening during the day as well 🙂 Children were engaged and enjoying taking part in relaxing activities.
Have a lovely weekend,
Miss Abeledo