Buenas tardes Year 4,
Welcome back! We have had a fantastic week packed with lovely memories and challenges.
This week we have read about an Olympian to create a fact file, we have written an explanation on how to race, we have discussed our favourite activities and presented our learning to the whole school during the Closing ceremony. We have also worked hard to convert units of time and length, using this information so solve word problems and explore Spain's geography.
As you know, it has been a different week and so we have also learned some Spanish, explored  Spanish food and Geography and enjoyed lots of active time though activities like our sponsored challenges!
We wish you could have been here to hear the sensational presentation all Hartsbourne pupils took part in as well as the top sportsmanship we have enjoyed but we hope we can meet again as a school community very soon. Children were engaged and enjoying taking part in so many activities it is difficult to choose just one, but we have chosen our sports days to share with you: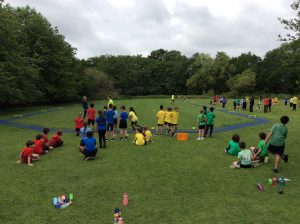 Have a lovely weekend and lots of rest!
Miss Abeledo