A month into the new year already! Doesn't the time fly?
First a reminder to bring in your aprons or clean T-Shirts on Monday as we are baking scones – or if you prefer the other pronunciation: scones.
We have had an exciting week, what with our visit from PCSO Webb, and the beginning of our Mini Police project. Over the coming weeks we are going to learn all about policing in the UK. This ties in very nicely with our Crime and Punishment lessons.
On Tuesday we turned the classroom into Georgian court, and Judge Stevenson was very lenient and only sentenced half the class the to Transportation and Hard Labour, although for the rest the black cap was donned!
On this note the tremendous thrilling tales of terror are on their way to you, so keep watching this space. If you dare!
Now for something even more terrifying: Homework!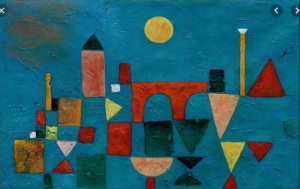 Look at this painting, what do you think is happening?
What do you think the artist intended?
Finally spelling is as attached below: