Hello all
We have had a wonderful week of star gazing, looking at the celestial bodies both in literature and science.
The Moon
Her gloomy face hovers in the sky,
The shimmering figure sleeps up high.
In the dead of night she awakes,
All the terrible dreams she takes.
She stands in the beaming spotlight,
The only natural source of light,
You could hear her feather like singing,
The silver fish splashed around swimming.
Snoring children sleeping like logs
Not a single howl from the dogs.
The silver orb disappearing.
Crickets start buzzing in the clearing.
Sienna.
We also had a visit from the Bushey Mobile Sukkah which all the children and staff found very informative and enjoyable.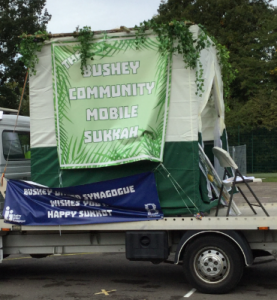 Don't forget next week is Harvest Festival so bring in your food.
All the best
Mr Stevenson