Class Teacher: Miss O'Sullivan
Hello everyone and welcome to our year 2 blog. We will keep you updated regularly on what we have been up to in lessons.
Week 24th September- 5th October
Another two weeks have passed already!  As usual we have been working hard and I have been pleased to see lots of children making connections between lessons.  This is something the children began in year 1 and still enjoy doing.  We have completed our traditional tales unit.  We have begun publishing our stories ready to share with year 1 pupils.  This week we have started our new poetry unit.  We are working towards our spooky list poems, which we are very excited about.  On Wednesday I attended a fantastic year 2 maths reasoning course.  I'm looking forward to implementing some new weekly characters in class.  They will encourage the children to think in more depth about the number system, which will really support their mastery level work.  In Science we struggled with last week WALT, so revisited this week.  The class matched objects with the material they are made from and thought about why their properties made them suitable.  We did however find it easier to express why certain objects made from particular material would be silly.  We explored ice pencils and tried on a chocolate shoe.
Here are some photos of the last two weeks.  If you have the time, share them with your child and they can explain what they are all about! 
Have a lovely weekend!
Miss O'Sullivan
Week 10th-21st September
Welcome to Year 2's blog! It has been a wonderful few weeks getting to know the children and I am very pleased to see how confident they are to challenge themselves.  I think we are going to have a great year!
In literacy we have started our first unit based on traditional stories. We have been covering many new skills, which will help when writing our own versions of 'The three little pigs'.  We are working hard to improve our understanding of new vocabulary.  We have started thinking about using speech marks and alternative words for said.  We have also begun to start working on improving our handwriting.  In maths we've covered a variety of number-based tasks to see what we can remember from year one.  There has been a big focus this week on becoming more independent, by collecting our own resources and equipment for lessons. Everyone is making a super effort, well done!
Well done again to Alec and Gracie-Mae for achieving our first pearl award for great focus in dance.  I have been looking carefully for this week's Tropez award.  It has been a difficult task to choose only two helpful, brave and kind students.  
Finally, I would like to mention how impressed I was to see so many children putting themselves forward for year 2's class representative.  It was a very close class vote, but congratulations to Alec and Emma.  These children will meet with Mr Harper and the other class representatives to share year 2's ideas and questions.  They will also have time to feedback information to the class regarding what decisions have been made to help improve our school.
Our first class trip is to Windsor Castle on the 20th November.   We need two more adult helpers for the trip.  If you would like to help out, please let me know at the classroom door next week.   
Here are a few photos of what we have been getting up to in class.  Please share these with your children and they can tell you what they are all about!
Have a lovely weekend and I will see you Monday!
Miss O'Sullivan
__________________________________________________________________________________________________________
LAST YEAR
Week 2nd July
We have made lots of progress this week, particularly in maths. Learning how to write amounts in pounds and pence. e.g. 30p = £0.30 and 3p = £0.03, while also learning how to add amounts of money using a column method. (There are lots of other; sometimes more efficient methods of adding).  As well as this we have been learning to read digital time, learning how in the afternoon and evening digital time requires us to read from 13:00 all the way through 23:00 and 0:00. Not that we would ever be up that late!
When we have not been working with numbers and clocks we also sung beautifully with Miss O'Sullivan on Thursday afternoon. We were particularity wonderful singing 'This Is Me' from the Greatest Showman. Which even had Mr Parnell humming along in the PPA room next door. 
Week 25th June
On Monday we took advantage of the glorious weather and got out onto the field to play some cricket. We were practising our fielding and batting by seeing how many runs we could get before the fielding team retrieved all the balls back to the wicket. 
However the highlight of our week was certainly our trip to Affinity Water on Tuesday, Did you know the average person in the U.K. uses 150 litres of water a day? While we were there we learnt about classifying animals, food chains and different habitats. It really was a fantastic day. Thank you to all the parents who offered up their time to accompany us. 
Week 18th June
This week has been sports week, we have been completing a range of activities; from naming bones in the human body in Science, to throwing javelins as far as we can during sports morning. 
Whatever the activity has been, the most important thing is that we have shown sportsmanship, worked as a team and had fun.
Week 11th June
We are in world cup fever this week; using the World Cup to help us with our geography skills. We started by looking at the different flags that can be seen at the competition and matched them to the countries.  How many can you name?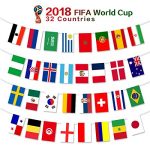 We have also been learning about the continents of the world and each morning have been exploring which continent different countries are located in. 
Week 5th June 
What a bouncing day we have had today (Friday) raising money for our school. We were sponsored for bouncing on the bouncy castle for 5 minutes.  We'd like to say a big thank you to everyone who sponsored us.
Also this week we have been carrying out some maths activities (maths week).  Our favourite game was multiplying the 2 numbers we rolled on a dice together. The answer would be the number of squares we had to draw around. Who ever had the most squares at the end was the winner! Perhaps this is something you would like to try at home. 
Week 21st May
This week we have been presenting our summer term projects to the class. Mr Parnell thought we all spoke fantastically and was really proud of us for all the effort we have put into them over the last few weeks.
Week 14th May
This week in Computing, we have been using software to represent how many mini-beasts we found in the nature reserve.
To begin with we thought using excel would be really complicated but once we had finished inserting our data it was great fun producing different graphs and charts. 
Week 7th May
This week we have been reading Anthony Browne books in class. We have loved  comparing them with each other and explaining why we prefer one to another. 
On Thursday some of us visited Merry Hill school to take part in a football tournament…. and we WON! We played fantastically as a team and represented the school brilliantly. Our teachers are all really proud of us. 
Week 30th April
This week in PSHE we have been sharing our opinions and discussing different topics.
We discussed the good and bad points of wearing school uniforms, keeping animals in zoos and playing computer games.  We were fantastic at listening to other peoples ideas and presenting our opinions to the class.
Week 23rd March
After finishing our clay models we have been evaluating them this week. We discussed why some parts might have fallen off. We realised that loose pieces don't stick well to the models and easily fell off, for example a lot of spikes from our hedgehogs didn't make it. 
Because clay is a natural material we then decided to put our models into the outdoors (putting them back with nature). But don't worry, we each made two models and have kept one to show our parents. 
Week 16th March
This week in art we have been using clay to sculpt natural objects. We used a range of techniques, such as rolling, pinching, moulding and carving, to sculpt the clay into a new creation.
Week 26th March
This week in Science we investigated how far a toy
would travel on different surfaces.
We discovered that the car travelled furthest on wood and plastic because they are smooth materials and the shortest distance on grass because this was the roughest surface.
Also this week we have been building winding mechanisms in DT. 
Week 19th March
This week in Computing we have been writing and inputting algorithms. 
We programmed the avatar to complete different actions when the Ipad was either touched to shook.
Week 12th March 
This week in Maths we have been working on patterns and sequences. To begin with we had to find the next shapes in a sequence and once complete we were able to make some fantastic shape sequences of our own.   
 Week 5th March
This week we celebrated World Book Day. How amazing we look in our costumes!
Week 26th February
This week in science we have been continuing to investigate what happens when different materials are heated. Our investigation this week was on what affect heat would have on a crayon. Some of us predicted it would burn, whereas others thought that it would melt.  After we completed our experiment we discovered that heat can melt a crayon and turn it into a liquid! Once it cools again it freezes and changes state again back into a solid.  
This is something we could try again at home using a hairdryer.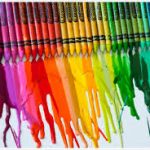 Week 19th February
This week we have been cooking. We were able to travel to  Bushey Meads where we baked cheese straws. Mixing all the ingredients together was great fun and they tasted delicious. 
Week 5th February
This week we have been showing our half term projects. These included an infinity cube, a giraffe presentation and a list of London bus routes and facts. 
In science we have been looking at how materials change when they are heated. We predicted what would happen to ice, and after investigating, concluded that heat makes ice change from a solid to a liquid. 
Week 29th January
Last Friday in art we made natural sculptures. We used natural objects such as leaves, sticks stones and flowers to build our creations.
This week in science we have been investigating whether or not materials are waterproof. First we used an elastic band to tie different materials around the top of a cup before pouring water onto it. 
If the water didn't go through we knew it was waterproof.  What a lot of fun we had experimenting!
Week 22nd January
In P.E this week we have been putting together a dance routine. After learning the routine, which included dancing with a partner, we split into 3 groups to perform to the rest of the class. What fun we had dancing to the music!
In R.E we looked at features of a church and designed stain glass windows. We always love a reason to bring out the felt tips pens.
Week 15th January
This week we have been writing different sentence types in English.
Statements, commands, questions and exclamation sentences. We used Cinderella as inspiration. Cinderella was getting ready to go to the party. Brush your hair Cinderella. Why aren't you ready to go Cinderella? What a beautiful dress you have on Cinderella!
We thought that exclamation sentences were the trickiest until we realised they always have to start with How or What.  
Let's
Week 8th January
In maths this week we have been finding numbers by reading clues about their properties.
For example.
I am in the x5 table, I am greater than 30 (>30) and less than 45 (<45), I am odd. What am I?
We have also been sharing some of our Autumn term homework projects.
They included trips to museums, healthy eating plans and exercise regimes.
Mr Parnell is also delighted to be back with us.
Week 30th October
This week we having been working on our grammar. We worked in small groups sorting words into adjectives, nouns and verbs. Some of us were even able to recognise adverbs. What a brilliant class we are!
In maths we have started to work on mass. We have been practising weighing objects and reading different scales. Next we will try to choose appropriate measuring tools. Deciding what we need to use to measure, liquids, distance and weight.
Week 16th October
This week we presented our Autumn 1 home learning projects. We have been working on these since the start of term and couldn't wait  to show them off. 
Week 9th October
This week we were matching different religions with their symbols. 
We also used a collage technique to decorate them.
Week 2nd October 2017
This week we have been learning about different types of poems and rhyming words. On Wednesday we performed our favourite poems to  our classmates.
On Friday we raised money for the charity Red, White and Blue. We had a lot of fun in our coloured clothes and enjoyed being able to support our armed forces.
 Week 25th September 2017
This week we have been investigating plants and what seeds need to grow. To do this we have each planted a seed. Over the next few  weeks we will keep track of the seeds and find out what happens to them…
Week 18th September 2017
This week we have been catching and throwing during our P.E lessons.
In maths we have been adding 2-digit numbers by adding together the 10's and 1's columns. We started on sums such as 23 + 23 = ? But now we enjoy using reasons skills to solve problems such as 34 + ? = 56 and 35 = ? +14