Class Teacher: Mr Parnell
Hello everyone and welcome to our year 2 blog. We will keep you updated each week on what we have been up to in lessons.
Week 12th March 
This week in Maths we have been working on patterns and sequences. To begin with we had to find the next shapes in a sequence and once complete we were able to make some fantastic shape sequences of our own.   
 Week 5th March
This week we celebrated World Book Day. How amazing we look in our costumes!
Week 26th February
This week in science we have been continuing to investigate what happens when different materials are heated. Our investigation this week was on what affect heat would have on a crayon. Some of us predicted it would burn, whereas others thought that it would melt.  After we completed our experiment we discovered that heat can melt a crayon and turn it into a liquid! Once it cools again it freezes and changes state again back into a solid.  
This is something we could try again at home using a hairdryer.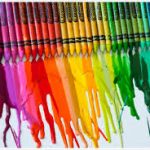 Week 19th February
This week we have been cooking. We were able to travel to  Bushey Meads where we baked cheese straws. Mixing all the ingredients together was great fun and they tasted delicious. 
Week 5th February
This week we have been showing our half term projects. These included an infinity cube, a giraffe presentation and a list of London bus routes and facts. 
In science we have been looking at how materials change when they are heated. We predicted what would happen to ice, and after investigating, concluded that heat makes ice change from a solid to a liquid. 
Week 29th January
Last Friday in art we made natural sculptures. We used natural objects such as leaves, sticks stones and flowers to build our creations.
This week in science we have been investigating whether or not materials are waterproof. First we used an elastic band to tie different materials around the top of a cup before pouring water onto it. 
If the water didn't go through we knew it was waterproof.  What a lot of fun we had experimenting!
Week 22nd January
In P.E this week we have been putting together a dance routine. After learning the routine, which included dancing with a partner, we split into 3 groups to perform to the rest of the class. What fun we had dancing to the music!
In R.E we looked at features of a church and designed stain glass windows. We always love a reason to bring out the felt tips pens.
Week 15th January
This week we have been writing different sentence types in English.
Statements, commands, questions and exclamation sentences. We used Cinderella as inspiration. Cinderella was getting ready to go to the party. Brush your hair Cinderella. Why aren't you ready to go Cinderella? What a beautiful dress you have on Cinderella!
We thought that exclamation sentences were the trickiest until we realised they always have to start with How or What.  
Let's
Week 8th January
In maths this week we have been finding numbers by reading clues about their properties.
For example.
I am in the x5 table, I am greater than 30 (>30) and less than 45 (<45), I am odd. What am I?
We have also been sharing some of our Autumn term homework projects.
They included trips to museums, healthy eating plans and exercise regimes.
Mr Parnell is also delighted to be back with us.
Week 30th October
This week we having been working on our grammar. We worked in small groups sorting words into adjectives, nouns and verbs. Some of us were even able to recognise adverbs. What a brilliant class we are!
In maths we have started to work on mass. We have been practising weighing objects and reading different scales. Next we will try to choose appropriate measuring tools. Deciding what we need to use to measure, liquids, distance and weight.
Week 16th October
This week we presented our Autumn 1 home learning projects. We have been working on these since the start of term and couldn't wait  to show them off. 
Week 9th October
This week we were matching different religions with their symbols. 
We also used a collage technique to decorate them.
Week 2nd October 2017
This week we have been learning about different types of poems and rhyming words. On Wednesday we performed our favourite poems to  our classmates.
On Friday we raised money for the charity Red, White and Blue. We had a lot of fun in our coloured clothes and enjoyed being able to support our armed forces.
 Week 25th September 2017
This week we have been investigating plants and what seeds need to grow. To do this we have each planted a seed. Over the next few  weeks we will keep track of the seeds and find out what happens to them…
Week 18th September 2017
This week we have been catching and throwing during our P.E lessons.
In maths we have been adding 2-digit numbers by adding together the 10's and 1's columns. We started on sums such as 23 + 23 = ? But now we enjoy using reasons skills to solve problems such as 34 + ? = 56 and 35 = ? +14