Miss O'Sullivan and Miss FitzGerald
16.5.2018
The half-termly homework has been uploaded to show my homework, should you wish for a paper copy I have some in the classroom. This is due by June 8th (the Friday after half term), however if any are completed by next week please do bring them in so that we can share with the class! 
The children have been completing plant investigations in science. They chose what they wanted to investigate, for example:
Can a seed germinate without water? Can a seed germinate without soil? Can a seed germinate without sunshine?
The children had to collect the equipment that they felt would help them with the investigation and set it up in pairs. 
We have been working hard identifying adverbials and subordinate clauses in English. We are planning our adventure stories (based on Moana) this week, next week we will begin to write them.
Miss FitzGerald and Miss O'Sullivan
9.5.2018
The children were researching interesting facts about plants during ICT (to link with their science topic). Some children decided to find out about the oldest tree, others the the tallest plant. In history the children researched, using both books and the laptops, about Roman life to create posters in groups. 
In literacy, the children have been watching clips from the Disney film Moana to inspire their adventure story. We will be spending time describing the characters and plot, as well as using and identifying subordinate clauses and paragraphs!  In maths we will recapping time and position/direction. Rock star times table for this week is x8. Next week, it will be x3.
We hope you had a super bank holiday weekend enjoying the sun! 
Miss FitzGerald and Miss O'Sullivan
2.5.2018
The children have started a new topic – the Romans, they were amazed to see how far the empire spread during this period of time. We looked at the Roman army and the way it was structured. This week in maths, the children have been exploring measure (capacity, mass and length), next week we will be reviewing money, time and position. We have been reading The Hodgeheg by Dick King-Smith, using it to inspire ideas for an adventure story. This week we will be writing and editing our stories. 
Here is some of our art work from this half term, we have been looking at Roman mosaics. We have found out that the mosaics often showed patterns, events from their everyday life and historical events: 
Rock star times table for this week and next week is x8. 
Have a great week (and the upcoming bank holiday!)
Miss FitzGerald
28.3.2018
Hartsbourne children transformed into the 'snake' tribe on Friday. They took part in many daily Iron Age activities: herb mixing, dyeing bracelets, grinding and sieving for flour, mixing dough and weaving. The children were excellent on the trip, we were very proud of them!
We hope you have a lovely break! 
Miss FitzGerald and Miss O'Sullivan
21.3.2018
Good morning! 
We are looking forward to the trip on Friday. There is a notice on the door about what the children could wear should they choose to dress up. This is optional, if they are not wearing Iron Age clothing then please send your child in their school uniform. Please ensure that they are dressed in warm clothing, with a warm, waterproof coat. I have also suggested that they wear wellies with shoes in a named bag to get changed into should they be too muddy for the coach. 
Any questions, please do ask us!
Miss FitzGerald
14.3.2018
Good morning! ALL of the children looked superb on Friday – I barely recognised some! Thank you for all of the effort put into their outfits, it was so difficult only choosing two to win. All of the children enjoyed parading their outfits during assembly:
The spellings have been uploaded to showmyhomework, as we are on a trip next Friday, the test will take place on the Thursday (22.03.2018). 
A quick reminder about the trip – the children will spend most of the day completing Iron Age activities outdoors. Please provide them with appropriate warm clothing and footwear that you don't mind getting muddy.
In maths this week we are continuing with time and moving onto money. Next week, the children will focus on the four operations. In literacy, the children are gearing up to write their reports and continuing to develop the skills needed e.g. paragraphing, tenses. 
Have a lovely week,
Miss FitzGerald
7.3.2018
Good morning. Here are some photos from our science lesson this week:  
This week in math our focus is measure and time. We will be converting between the 12 hour and 24 hour clock, as well as looking at Roman numeral clocks. The children will be continuing with their report topic and developing the skills needed to write one successfully. 
We look forward to talking to you all at Parents' Evening this week,
Miss FitzGerald
28.2.2018
Good morning. Wow, what a great time we had on Friday afternoon at Bushey Meads. The children had the opportunity to be taught by Mrs Hanbury, the D&T teacher at BMS, and use the equipment at the school to make cheese straws. They used a number of skills: mixing, cutting, kneading as well as carefully following a recipe. 
This week we are writing/publishing our Haiku and Tanka poems. We know that these are Japanese poems that follow a certain pattern of syllables per line. Next week we will begin report writing, linking to our Geography topic about volcanoes and earthquakes (extreme earth).
In Maths this week we are looking at different ways of presenting and interpreting data. Next week we will be exploring measurement and reading time (both 12 hour and 24 hour).
Thank you for bringing in empty (and rinsed) washing up and ketchup bottles – please do continue to bring any in that you have.
Have a lovely week.
Miss FitzGerald
21.2.2018
Welcome back! The children have been very busy with cookery week, so far they have made smoothies and biscuits. In maths they looked at reading scales, measuring and weighing ingredients. They also learnt how to say some of the ingredients in French! 
We are looking forward to our trip to Bushey Meads this week and continuing with our cooking!
Regarding the Celtic Harmony trip in a few weeks time, I would advise that children wear wellies or walking boots, as well as warm clothing, as they will be completing activities outdoors. 
In D&T this half term we will be making a pneumatic system, if you have any empty washing up bottles or ketchup bottles (cleaned and rinsed), please can you send them in with your child as soon as possible – thank you!
Over the next two weeks, year 3 children will be exploring different types of poems such as a Haiku and Tanka. In maths we will be visiting fractions this week and moving on to statistics. 
 Have a great week! 
Miss FitzGerald
7.2.2018
Well done to all of those who have handed in their half term homework, we look forward to seeing them this week.
Last week the children took part in the golden mile to monitor fitness.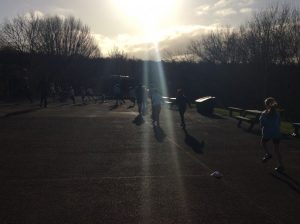 Hopefully you have received information about two trips for next half term. We have been invited to Bushey Meads to take part in a cookery lesson the week after half term. The second trip is to Celtic Harmony where the children will take part in the Farmer Day. This links with the Iron Age topic that the children have been learning about this term, with a focus on Iron Age hill forts, tribal kingdoms, farming, art and culture.
In art, the children have made a series of printing blocks using different techniques. This week we will print them using paint and printing ink. 
Rock star times tables for after the half term will be x8.
Wishing you all a lovely half term break,
Miss FitzGerald and Miss O'Sullivan
31.1.2018
The children have been studying rocks in science, so they created their own fossils:
In maths next week the children will be looking at shapes and identifying perpendicular/parallel lines. Rock star xtables will be x8 next week. In English the children will continue with their unit of alternative fairy tales. The focus will be writing in paragraphs and using speech punctuation.
On Friday, the children will take part in the golden mile. This will take place twice a year and monitor the children's fitness. 
The half termly homework is on show my homework and the due date is Thursday 8th February, please let myself or Ms O'Sullivan know if you have any questions. 
Have a lovely week,
Miss FitzGerald
24.1.2018
Good morning! Year 3 were delighted to begin their football sessions last week. To begin with, the children had to work together to create letters with their bodies: 
They played throwing and catching games linked to team work and cooperation.
Next week, the children will be beginning a new unit in literacy called Traditional tales. Children will write an alternate tale, before this they will explore stories and learn the skills needed for story writing. Next week in maths, we will be exploring methods for multiplication and division. 
Rock star xtable next week will be x8.
Have a lovely week,
Miss FitzGerald and Miss O'Sullivan
17.1.2018
Good morning, please note that reading days have changed this term so check the classroom noticeboard (window) for any updates. 
Also, a further reminder about P.E next week, football will take place outside so please ensure your child has their warm outdoor kit. 
In PSHE the children have been discussing good learning behaviour and setting high expectations for themselves. 'Busy bee' certificates will be awarded on Monday by Ms O'Sullivan for anyone who has consistently shown this behaviour.
The children explored different ways of representing number using dienes. Once they had created the number they used the equipment to add and subtract.
Next week, we will continue to explore methods of addition and subtraction, both mental and formal. In English, we will use the research and planning from this week to write our explanation texts. 
Rock star x tables for next week is x4
Have a lovely week,
Miss FitzGerald
12.1.2018
Welcome back! We hope you all had a lovely Christmas break and we are very grateful for the gifts that we received. Thank you!
On the first two days back the children discovered an egg, nest and feather in the classroom.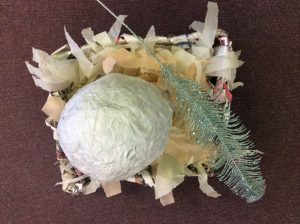 We used these as a tool to create some very imaginative pieces of writing and performances. Each child decided what they thought the creature inside the egg was – this lead to some interesting discussions!
Next week in literacy the children will continue to develop their explanation writing skills and consider how to look after a pet. In maths, they will be solving number and practical problems. Rock star xtables will be x4.
The children will have coaches to teach football during P.E from 25th January. Please can you make sure that they have the correct P.E kit as it is important that they take part. 
Have a great weekend! 
Miss FitzGerald
13.12.2017
Year 3 are very excited to perform to everyone this afternoon and tomorrow evening!  This week in maths we will be recapping multiplication and completing a 'Christmas maths mystery'. 
We were concentrating on a photographer during art lessons called Julia Margaret Cameron, her portraits were different because they were covered in scratches and smudges. We took 'selfies' on the ipad and worked over them with charcoal, 3B pencil and pastel. Here are some of the results:
We are so impressed with the half termly homework that has been handed in so far!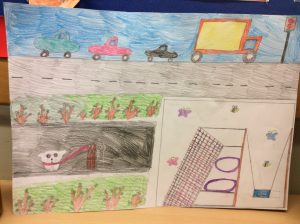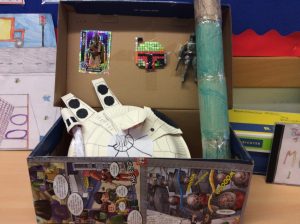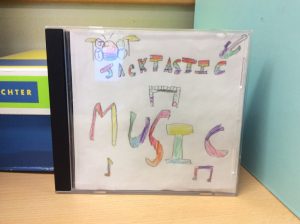 This will be the last blog of 2017, so we would like to wish you all a very Merry Christmas and a Happy New Year! 
Miss FitzGerald and Miss O'Sullivan
6.12.2017
Good morning!
Christmas is fast approaching and the children are enthusiastically preparing for the show; squeezing in singing and rehearsals between lessons. The children will still be doing spellings and rock star times table next week so please check show my homework. We are looking forward to seeing the half termly homework that the children have produced. 
Next week in English we will focus on a book and complete activities around it that link to the year 3 objectives. In maths this week we have been rounding and will return to division/multiplication. 
Rock star xtables x4 and the inverse
Have a great week! 
Miss FitzGerald and Miss O'Sullivan
18.10.2017
Good morning, a few reminders this week:
please bring in ingredients for our healthy wrap on Thursday 19th October
we have our Harvest assembly on Friday, please can children keep learning their lines at home
half termly homework was due yesterday, 17th October, please bring it in or e-mail it to the office
spellings and rock star superstar times tables will be set as normal on showmyhomework from Friday – rock star times tables x4
Thank you for all of your support so far this term.
Have a super  break!
Miss FitzGerald and Miss O'Sullivan
11.10.2017
Everyone looked great on Red, White and Blue day! We talked about the importance of the day and made spitfires to use on the playground. The children have been working hard this week planning and writing their fables, these will be published in their learning journeys.
Next week is the Harvest assembly, where we will be exploring and presenting information on the work of the Red Cross. It is also assessment week (next week), a chance for us to review their learning so far in year 3. I'm sure some of you may be aware that we are making healthy wraps in DT, I will put a sign up sheet on the door towards the end of this week, we'd be really grateful if you could sign up to bring one ingredient in to contribute to the lesson.
The children have really been enjoying their recorder lessons:
A reminder that half termly homework is due Tuesday 17th October, the children can choose a bullet point from the list that I have uploaded  to show my homework to complete.
Rock star times tables for next week will be x3 (we do the rock star challenge on a Tuesday and Friday).
Miss FitzGerald
4.10.2017
Congratulations to our Councillors, Thasanmee and Henry, who won the majority of the votes. This week the children have been looking at the morals found within fables and dabbled in a bit of acting! We will also be looking at using speech punctuation correctly, so that we can apply it to our fables that we will write next week. In maths next week we will be returning to fractions to further our understanding of finding quantities of amounts and ordering.
Rock star times tables for next week will be x3 
A reminder that Friday is Red, White and Blue day, we will be discussing the meaning behind this day. During guided reading we will be focusing on an author, the work produced will help become part of our year group display in the hall. 
Miss FitzGerald
27.9.2017
School Councillors will be chosen this week during Friday's assembly and I can not wait to hear the children's manifestos! We will listen to everyone who wants to run, then vote in secret and await the results on Friday. Good luck to all those going for it! The children will also have their first recorder lesson today, which they have been eagerly anticipating! 
Rock star times tables for next week will be x5, some children will also do the inverse. Please check show my homework on Friday. 
The children have been getting creative by exploring free verse poetry this week and throwing in some figurative language. I hope to upload some examples on the blog next week, the new topic will be fables. Next week in maths we will focus on multiplication, division and using the inverse to check answers.   
Miss FitzGerald
20.9.2017
Welcome to the Year 3 class blog! We really have had a busy couple of weeks. I just wanted to remind you of some of the key points from meet the teacher last week:
Please check your child's reading day on the classroom window
Ensure that they have their reading record in their book bag so that we can access them during guided reading
Homework will be set on Friday, spelling tests are on the following Friday and Mathletics is due Tuesday
Writing sentences for spellings is optional 
Half termly choice homework, select one bullet point per half term
We have been writing instructions in literacy, firstly the children had to write detailed instructions on how to turn Miss O'Sullivan into a frog! We are now coming to the end of the topic and we will be starting free verse poetry next week. Recently in maths we have been focusing on place value and fractions. As of next week we will look at estimating when adding and subtracting. 
Rock star times tables for next week will be x5 and please check showmyhomework on Friday. 
Here are some snap shots of our learning from last week. We used P.E equipment to create the human body and drew maps for our instructions! 
Miss FitzGerald